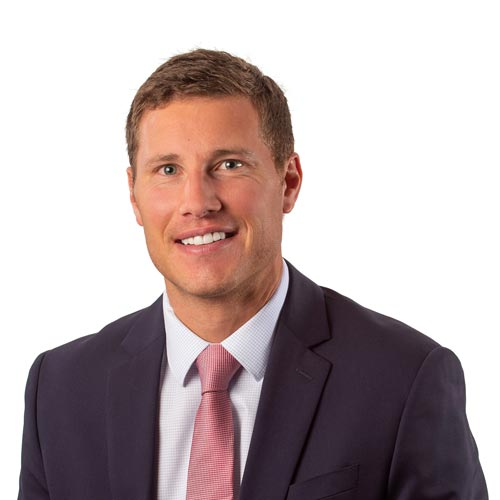 Neil Teubel, MS, CFP®
Partner, Wealth Advisor & Director of Financial Planning
Neil Teubel has a passion for planning. Whether he's drawing up blueprints for the renovation of his 100-plus-year-old house or for a client's retirement, he enjoys researching and attending to every detail to bring that goal to life.
As Director of Financial Planning, Neil heads the firm's Financial Planning Committee whose primary goal is to ensure the firm provides a best in class, proactive, and comprehensive planning experience for clients. "At the end of the day, we want to make sure we are delivering the best financial advice that supports each client's full life."
As a Wealth Advisor, Neil helps individuals define their own idea of a "full life." Merging a client's unique life with his knowledge of the ever-changing external factors that can affect personal finance, Neil formulates tailored, workable plans that help people to relax and enjoy the life they've built.
Neil received an undergraduate degree in Financial Planning from the University of Illinois Urbana-Champaign and a master's degree in Personal Financial Planning from Texas Tech University, where he earned his CERTIFIED FINANCIAL PLANNER™ certification.
Neil's full life includes serving others, so it follows suit that charitable gifting is one of his areas of expertise. He has written articles on how to choose a charity and how to get the most out of your charitable contributions, and he aspires to be the go-to resource for those who want to make giving back a part of their financial plan.
Contact Neil to learn what financial decisions you need to start making to live your full life.