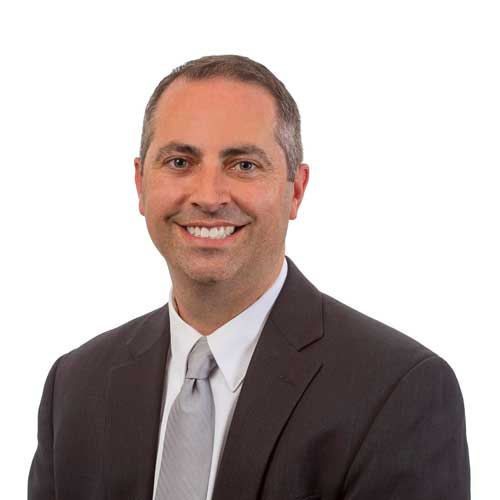 Chad Carlson, CFP®, CFA®
Partner, CEO & CIO
Chad understands that staying stagnant is not in the best interest of the firm's clients. The firm cannot be reactive and needs to approach clients with transparency and trust. That's why he believes in a straight, heartfelt approach to business.
After a 15-year career as a wealth advisor, Chad assumed the role of Chief Executive Officer and Chief Investment Officer in 2020. As part of these roles, he's working to enhance the firm's vision and laying out where the firm is going in the future. This includes working with CI Financial to build upon the firm's current strengths, expand its geographical reach, and to bring to fruition the strategic reason firms came together as part of CI Private Wealth. By aligning with CI, Chad works to ensure team members and clients have a long-term partner that can enhance opportunities for all.
When people trust their investments to us, they want to know that consistent thought and care was put into their personal portfolio. As CIO, Chad leads the CI BDF's investment committee to put the firm's top thinking to work to develop the best solutions for clients. With a team that looks at portfolio options daily, he aims to ensure clients that they are positioned for better long-term outcomes.
Before joining the team, Chad spent two years with Goldman Sachs' private wealth management subsidiary, Ayco Company LP. Performing personal financial planning and preparing individual and trust tax returns for Fortune 500 executives gave him insight into estate planning, corporate benefits, and tax planning.
A CERTIFIED FINANCIAL PLANNER™ and a Chartered Financial Analyst®, Chad has been quoted in The Wall Street Journal, Forbes, Financial Times, CNBC, LA Times, Smart Money, Dow Jones Newswires, Business Insider, and Investment News. Chad earned a Bachelor of Science in finance from Valparaiso University.
Not one to sit back, Chad won't let the firm take a reactive role as he proactively works to make the firm stronger for all its stakeholders.
To learn more about how the firm helps its clients enjoy a full life, contact Chad today.